Shane Cortese & the Class of '58'
Shane Cortese - Vocals/guitar
Chet O'Connell - Guitar / vocals
Mark Dennison - Sax/vocals
Neil Hannan - Bass
Johnny Scott - Drums
Steve Small - Piano
Melissa Daisley - Backing vocals
Clare Stanley - Backing vocals
Class of '58 horn section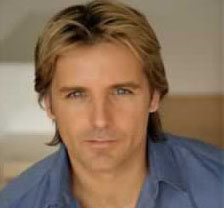 After years of West End and UK national tours with some of Rock 'n' Roll's biggest stage musicals, Shane Cortese returned home to NZ for two years as the evil Dominic Warner on Shortland Street. This led to: Dancing with the Stars, hosting 'So You Think you Can Dance', live stage work with Zoe Lucker (Footballer's Wives) in 'Then Comes Love' and currently appearing on TV3 in 'Outrageous Fortune' and TVNZ's Burying Brian.
The Class of '58 grew out of Shane's love of Rock & Roll music. Featuring Chet O'Connell and a 14 piece band with cars, brass and vocalists, it's a two and a half hour spectacular that features all of your favourites from the '50's for dancing or show. With standing ovations at every concert, The Class of '58 is loved by everyone who sees it.
The Class of '58 can be fitted around timings for your event. The size of the band can be cut down to a 5 piece to suit venue and budget.
Sample Repertoire:
Johnny B Goode, The Wanderer, Come on Everybody,
Summertime Blues, 20 Flight Rock, Chantily Lace,
Three Steps to Heaven, La Bamba, That'll be the Day,
Heartbreak Hotel, Oh Boy, Blue Suede Shoes,
Rave On, Viva Las Vegas, Hello Mary Lou,
Suspicious Minds, Runaway, Rock 'n' Roll Heaven...